Let's not make assumptions…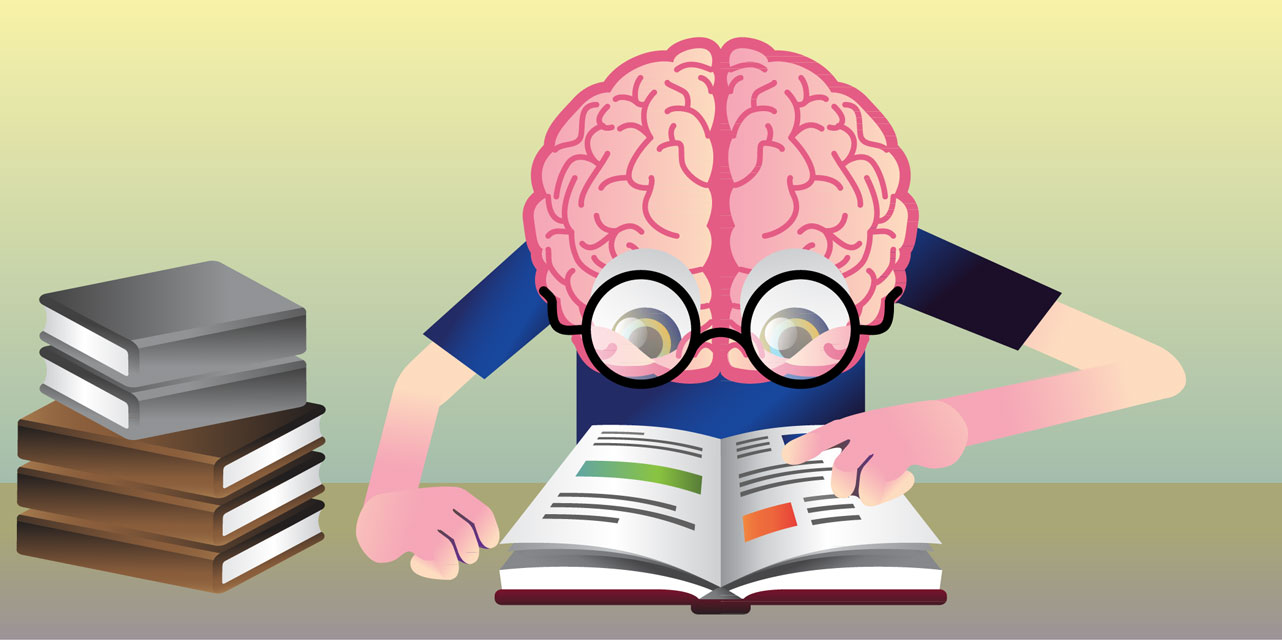 If you have never heard the good news before now, then let me have the joy of letting you know! I will make an assumption that if you're reading this, you probably read a good deal. Well, your extensive time spent reading is one fantastic way to do future-you a favor. Reading and writing are proven ways to help strengthen your brain, which in turn compensates for deterioration later in life from dementia, Alzheimer's, or simple aging.
While that alone is probably enough to convince you to keep the habit up (or to start developing it if it's not quite a habit yet), more fascinating is exactly how reading and writing manage to encourage brain health.
Brain work makes the brain work
The idea of how mental stimulation can help your brain is called the cognitive reserve hypothesis (which definitely sounds like an episode title of the Big Bang Theory). Basically, you strengthen the connections between cells with your brain-busting activities. Later in life when the cells themselves are deteriorating, the strong connections between let them rely on each other more to get the work done.
Even when their brains actually had signs of deterioration or other brain damage, those who had a lifelong habit of reading retained more mental function in the last years of their life.
mental stimulation seemed to help protect memory and thinking skills, accounting for about 14 percent of the difference in decline

ALZinfo.org, Keep Reading to Keep Alzheimer's at Bay
In case it's not clear, fourteen percent is HUGE in a study like this!
If you happen to be starting this habit late, don't worry! The same study showed that those who didn't start until later in life still had a 32% reduction in the rate of brain decline (again, that's huge!).
If you don't want to read, you could always become a taxi driver
Maybe reading isn't your favorite thing, or maybe you just want to mix it up every now and then. No fear, because any activity that requires you to focus or think really hard about something will do you good. Here's an example list from past activities participants in the study performed that were shown to have helped:
studying for medical exams
apprenticing as a London taxi driver
deciphering mirrored words or Morse codes
learning novel color names
performing brainteasers
Now to be honest, I'm not sure what "learning novel color names" means, but it sounds fun. On the other hand, I can totally see how working as a taxi driver in London would require focus and constant mental gymnastics. Just… don't combine reading with taxi driving.
---
Sources
"Keep Reading to Keep Alzheimer's at Bay" by ALZinfo.org, The Alzheimer's Information Site. Reviewed by William J. Netzer, Ph.D., Fisher Center for Alzheimer's Research Foundation at The Rockefeller University.
Robert S. Wilson PhD, Patricia A. Boyle PhD, Lei Yu, PhD, et al: "Life-span Cognitive Activity, Neuropathologic Burden, and Cognitive Aging." Neurology, Vol. 81. 2013.
Prashanthi Vemuri, PhD, Elizabeth C. Mormino, PhD: "Cognitive Stimulating Activities to Keep Dementia at Bay." Neurology, Vol 81. 2013