Hey y'all! Top Ten Tuesday is a bookish question idea that was originally created and hosted by The Broke and the Bookish, from way back in June 2010! Since January 2018, Top Ten Tuesday has been hosted by That Artsy Reader Girl. Thanks for taking it over! The idea is to make a list of ten books or bookish things on different topics each week. Check out her site for details on how to join and what the upcoming prompts are. 😊 You can also see all the posts from other bloggers linked on each weekly post on their main site.
This week's prompt is listed as a quote-based freebie. I honestly had no idea where to start so I just started going through my reading journal for books I had quotes from. Once I realized I had a lot from nonfiction titles, I realized how much sense that made. I learn a lot in nonfiction titles, and authors usually have reign to be silly and include some humor. I will often highlight lines that made me laugh so I can return to them! So below are a collection of educational and/or amusing lines that I found in nonfiction books.
The quoted books
Travellers stick to their schedules. They travel to a plan and it's rare that they'll change it, even for something as magical as peeling away your onion layers and losing all your body weight and probably your hair just to make the jungle happy.

The Puma Years by Laura Coleman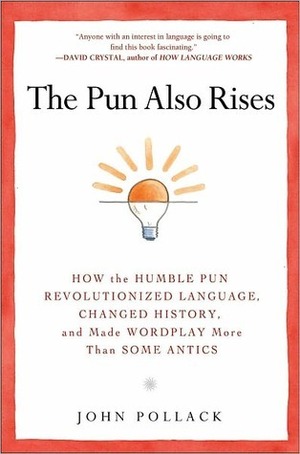 "All progress, ultimately, is the result of playing with ideas and seeing new ways of connecting existing knowledge in such a way that the sum is greater than its constituent parts. And making such unlikely connections is the essence of punning. Without learning to pun, we might just take speech at face value and wouldn't necessarily learn to hunt for deeper, different or related meanings."

The Pun Also Rises by John Pollack
To explain how strong your vagina is, know that type I collagen has a greater tensile strength than steel. Try mentioning that at your next dinner party.

This Is How You Vagina by Nicole E Williams, M.D.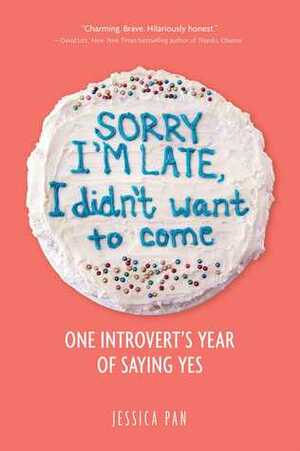 "That's the truth of the world, Jessica," he says, casually full-naming me to let me know something big is coming. "Nobody waves—but everybody waves back."

I hear his mic drop all the way from Chicago."

Sorry I'm Late, I Didn't Want to Come by Jessica Pan
A little research revealed that coffee cup sleeves have been around since ancient times. They even have a name: zarfs.

Thanks a Thousand by A.J. Jacobs
There was another reason the president liked making fun of himself: it earned him the right to mock people who genuinely pissed him off.

Thanks, Obama by David Litt
It has helped me learn that love evolves over time. The romance and the emotional part become secondary. The practicalities of life—the obligations and responsibilities, the loop jumping—they take precedence. We're in a better place now.

Craigslist Confessional by Helena Dea Bala
"The internet is amazing because it connects us with one another. But it's also horrific because . . . it connects us with one another."

You're Never Weird on the Internet (Almost) by Felicia Day
There was something appealing about actively choosing your partner again and again.

How to Be Married by Jo Piazza
But what is astounding is that wherever they are in the world, all the individuals of some species, so long as they are of the same genetic stock, flower in unison. Even a young bamboo grown from a cutting of an elderly parent plant will flower and may die along with the parent.

Around the World in 80 Plants by Jonathan Drori
"One of the most important things to say about the gender data gap is that it is not generally malicious, or even deliberate. Quite the opposite. It is simply the product of a way of thinking that has been around for millennia and is therefore a kind of not thinking. A double not thinking, even: men go without saying, and women don't get said at all. Because when we say human, on the whole, we mean man."

Invisible Women by Caroline Criado Perez
"But don't worry," she continued. "Most snakes don't want to hurt you. If you're out in the bush and a snake comes along, just stop dead and let it slide over your shoes."
This, I decided, was the least-likely-to-be-followed advice I have ever been given."

Down Under by Bill Bryson (title also know as In A Sunburned Country)
Those are my quotes for this week! Drop your favorite nonfiction book and a link to you Top Ten Tuesday post (if you have one!) in the comments. 🙂