reading~
How many of my planned books did I read:
If I planned eleven, I read six of those. BUT, I did also read a bunch of other books that I just decided to start. As usual. 🤣
The plan
The result
Last month I read a total of eleven books, which is a little under previous months but still way more than my old-usual amount. I attribute this to books that were denser in subject matter and/or longer books at 400+ pages.
I read some books around racial equality and white supremacy that showed me the many issues in the way the country is currently functioning. I am so glad that I did that, and I've been working to keep educating myself with further reading and actions I can take to specifically make change. I have a whole series of posts about White Fragility just going over what I learned — partly for my own sake, because there was a lot, and I wanted to help cement it into my brain and heart!
I've been working on a dense book recommended to me by a friend. Honestly if she hadn't been so excited for me to read it, I definitely would have abandoned it by now. But I'm still slogging my way through it! It'll spill over into July.
You might know that wildly popular A Court of Thorns and Roses series, by Sarah J Maas? Well, I finally read it. And as I had sort of expected… I wasn't a fan. I know that's blasphemy to some people, but the magic just wasn't there for me!
---
life~
My job has been relatively steady for the first time in a while, which makes the days a little easier. I feel like I know what to expect on a day-to-day basis, and I've definitely learned not to take that for granted!
I also went to the dentist for the first time in a while — really, just embarrassingly too long — and the news was more or less as was expected. So I'll be getting some work done in July. I'm happy though: at least now I know what to fix and what changes to make!
We managed to celebrate my S.O.'s birthday this month, despite most things still being closed. Our big night out was for him to be able to get a haircut. 🤣 Trust me, it was a good gift for him. We did actually get to eat out that night though, which was a really special treat!
My S.O. and I are fixing up his dad's house to purchase, as his dad isn't going to live there anymore. We're finally able to start work on it with COVID restrictions easing a bit, and I'm so excited to make some progress! However this goes hand in hand with figuring out the path of buying a home, so I've got a lot of research and studying to do in the next month. Blogging will have to find time around it, I suppose!
---
blog~
Here are some of my favorite posts I worked on this month, in case you missed them!
And here are some of my favorite posts by other bloggers!
---
How you doin?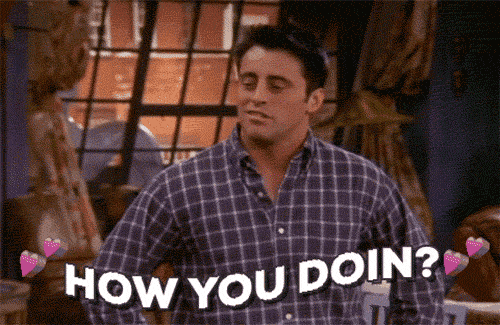 How are you managing stay at home orders, if you are living under them at the moment? If you're not, HELLO FROM THE OTHER SIIIIIIDE.
Stay happy y'all. 😊